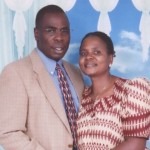 Justus Ayiengah
A dedicated teacher at WABI, Justus has known the Tocco's since their arrival in Kenya in 1993. Currently living in Bungoma with his wife, Nancy, and five children he also serves as a pastor of a local church in Mumias. His passion is to restore a true spirit of worship to the local church.

Harry and Sandy Foulkrod
Serving first as mentors and teachers of Paul and Donna Tocco, Harry and Sandy now come from Pennsylvania twice a year to teach at WABI. They were one of the first guest lecturers to teach at the Institute in 2006 and their involvement remains a constant source of blessings to the Tocco's and the students. They currently live in Pennsylvania and enjoy traveling and spending time with their six grand children.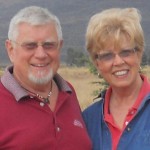 Dr. Arlyn and Marlene Jacobus
WABI was recently blessed with Arlyn and Marlene Jacobus in their first round of teaching in the February/March sessions of 2012. A retired medical doctor, Dr. Arlyn is a seasoned Bible teacher with over thirty years of experience. While Arlyn is teaching, Marlene enjoys encouraging the students and serving as the school historian during their visit. Currently living in Indiana, they enjoy spending time with their grandchildren and frequently assist with medical mission work throughout the world.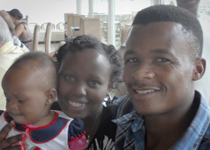 Samson Injenga
A member of the Institute's inaugural class of 2005, Samson has emerged as an integral part of WABI. Samson currently serves as a worship leader, teacher, and interpreter at the Institute. Outside of his involvement in WABI, Samson serves as Worship Leader at Solid Rock Church in Njoro. Samson is married to Mary, a graduate of WABI and is a proud father of Anna Belle.

Nickson Onyango
Also a student in the inaugural class of 2005 Nickson serves a worship leader, teacher, and interpreter at the Institute.  Nickson currently serves as worship leader and associate pastor at Solid Rock Church in Karatina.  He is happily married to Joyce, a 1st level graduate of WABI.
Kristinn & Disa Ásgrímsson
Kristinn pastors a wonderful multicultural church in Iceland.  Being involved with ministry for over 30 years, Kristinn brings a depth of understanding to his yearly teaching at the school.  In addition to his teaching at the Institute, Kristinn's deep heart for worship and the nations is brought to life through his interaction with the students.  His wife Disa also accompanies him on his journey to WABI.  She assists with mentoring and encouraging the students, as well with other administrative tasks.  In addition to their thriving church ministry, Kristinn & Disa also work for Iceland Air and enjoy traveling the world in their free time.
Lucio & Karen Spada
Longtime friends and supporters of the Tocco's ministry, Lucio and Karen have been involved with various ministry projects in Kenya since 2000.  Originally from Italy, Lucio is now retired and enjoys teaching the Word and traveling abroad with his wife, Karen.  Serving together as teachers at the institute, their longtime investment in the students at WABI has produced immense fruit in the local churches and communities where the students serve the people of East Africa.